Excellent
PERFECTLY ADAPTED TO NUTRITION PHYSIOLOGY
EXCELLENT is a unique pet food line with 100% extruded products. Adapted to the physiology of nutrition of each particular species, it comprehensively meets the nutrient requirements of rodents, rabbits and parrots. The special processing makes the food pieces easily digestible and extremely tasty, which prevents selective eating. Rich in raw fibers which are necessary for the proper functioning of the digestive system of herbivores. Wholesome proteins, vegetables and fruits assure that EXCELLENT products provide balanced nutrition combined with health-promoting properties.

Expert
Expert in nutrition
Products of the EXPERT line are premium complete pet foods, adapted to the nutritional requirements of particular species of pets. The basis of the mixtures are natural raw materials, containing all the necessary nutrients as well as vitamins and minerals supporting pets health. Properly balanced, the line is distinguished by a high fiber content in products intended for herbivorous animals and proper protein content in products for omnivorous rodents.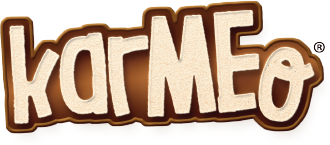 Karmeo
ADAPTED TO DAILY NEEDS
Proper nutrition of rodents and rabbits is the key to their healthy, proper development. The main argument for choosing particular feed should always be the composition which will provide the nutrients necessary for the proper functioning of the body. VITAPOL complete pet foods are an excellent base, distinguished by high digestibility, which can easily be enriched with natural additions: fresh fruits and vegetables.

Magic Line
RICHNESS AND VARIETY OF COMPONENTS
The palette of various ingredients is what distinguishes Magic Line products - High Premium quality mixes. Easy to digest and very nutritious, rich in natural fiber, vitamins and minerals, the food regulates the work of rodents and rabbits digestive systems. A properly balanced line contains a large amount of dried vegetables and fruit, strengthening the immune system of animals. The advantage of extruded ingredients is that Magic Line foods are eaten completely, even by the most demanding and picky rodents.

Premium
Excellent taste and healthy appearance
Premium is a line of the highest quality products, recommended for daily consumption for rodents, rabbits and ferrets. Carefully selected ingredients of great variety contain everything that the animal needs for healthy and proper development. Tasty and easily digestible, with a lot of dried vegetables and fruits. The reduced content of oil seeds and fruits means that Premium line foods comprehensively meet the animal's demand for nutrients, without overstraining the digestive system.

Vita Line
Wings of Nature
The range of complementay foods VITAPOL VITALINE consists of diet supplements and bird snacks based on wild seeds. Compositions rich in vitamins and minerals, recommended for daily application for prohyhlaxis. In that offer, you can find charcoals which bind toxins detrimental to health of birds, and algae which enrich the bird's diet with valuable iodine and minerals.

Vita Herbal
Taste Nature
The Vita Herbal line includes snacks prepared on the basis of ingredients derived directly from nature. Due to the high content of dried vegetables, they are adored by rodents. Full of vitamins and nutrients, they not only diversify the daily diet, but also have a positive effect on the body and regulate digestive processes.
Economic
High quality at good price
ECONOMIC line foods are high quality products at an attractive price that we have developed for domestic rodents and rabbits. All this to meet their daily nutritional needs fully. How do ECONOMIC products work? First of all, they provide the animal with the right amount of energy, comprehensively meet its daily demand for nutrients and effectively regulate digestive processes. Thanks to their convenient packaging with a tight seal, they are easy to store and stay fresh for a long time.
Complementary food
We have developed the complementary foods line to be able to expand the animal's diet with missing nutrients. These are a perfect complement to complete foods, diversifying the daily diet of pets. An additional portion of fiber improves the digestive processes of animals. The variety of ingredients enriches the taste and assures eager consumption.
Bedding
Health, safety and comfort
Bedding is one of the major accessories in a rodent's and a rabbit's cage. Hay, sawdust or sand, which one to choose? Before making the final decision, it is worth taking interest in the animal's way of life and its environment. The best substrate is the one that will provide comfort and a sense of security. Substrates absorb moisture and eliminate unpleasant odors, making the nice scent spread in and around the cage.
Products

Warning: Invalid argument supplied for foreach() in /home/users/vitapol_pl/public_html/wp-content/themes/vitapol/products-en.php on line 438

Warning: Invalid argument supplied for foreach() in /home/users/vitapol_pl/public_html/wp-content/themes/vitapol/products-en.php on line 438

Warning: Invalid argument supplied for foreach() in /home/users/vitapol_pl/public_html/wp-content/themes/vitapol/products-en.php on line 438

Warning: Invalid argument supplied for foreach() in /home/users/vitapol_pl/public_html/wp-content/themes/vitapol/products-en.php on line 438

Warning: Invalid argument supplied for foreach() in /home/users/vitapol_pl/public_html/wp-content/themes/vitapol/products-en.php on line 438

Warning: Invalid argument supplied for foreach() in /home/users/vitapol_pl/public_html/wp-content/themes/vitapol/products-en.php on line 438